Unfortunately the delivery of the sealant and fuel filter is delayed, but I had some spare time so I decided to clean up the 2nd hand fuel pump coupling as there was almost no paint on it anymore and it had a few rusty spots. I cleaned it with a wire brush, degreased it and gave it a bit of paint of a can I had laying around (RAL 7011)
All ready now!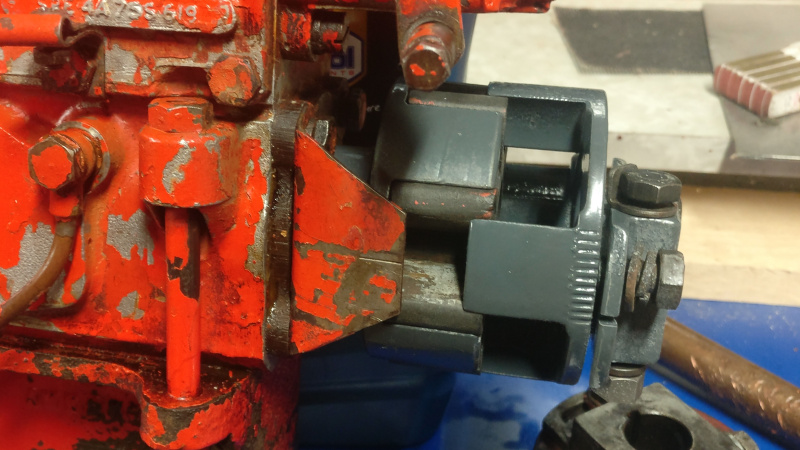 I also took the radiator off and gave it a good rinse. A bit of brownish water came out, but no sludge or anything, so that's also good news.
Then I set the valves, not much explanation needed for that. I can't measure 0,33mm with my feeler gauges, only 0,30 and 0,35, so I set the valves that a 0,30 feeler gauge has no resistance and a 0,35 doesn't fit without pushing too hard.