Hi all
Let me introduce myself. My name is Henry, a classic tractor / car enthusiast based in Shropshire UK.
All off my current tractors have been complete dogs bought back to life and up to showroom condition, none of which are orange.
Enter the 4dm. Something new for me.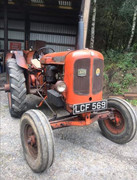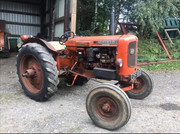 Completely original, sweet as a nut and wants nothing other than a couple of small jobs, some love and work.
Small jobs being the complete lack of brakes. I've stripped them down and I'm in the middle of working my way through them.
All seems logical however I am struggling to get the back plates off. Is it just a case of shoes off then the 4 bolts? Can anyone shed any light on this?
Any advice and comments welcomed.
Henry